My name's David Flack. I'm a Licensed Mental Health Counselor and Chemical Dependency Professional, with offices in Tukwila and Mountlake Terrace. For twenty years, I've met with teens and young adults regarding a wide variety of mental health, substance use, and behavioral issues.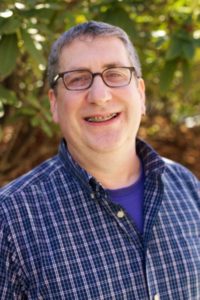 However, most of my training and experience focuses on these areas:
Adolescent Guys
Addressing depression, trauma, oppositional behavior, and more
LGBTQ Youth & Young Adults
Exploring topics such as sexual orientation, coming out, and gender identity
Teens with Co-occurring Disorders
Individuals with both a mental health concern and a substance-related problem
In my experience, teens and young adults with these issues can present in very different ways, but often have one thing in common —  they're stuck. 
My goal is to help them get unstuck by developing the insight and skills necessary for the journey ahead.
I invite you to browse these pages. Then, if you'd like to schedule a first appointment or phone consultation, please contact me.
Currently I'm not accepting new clients in Tukwila or Mountlake Terrace.
I expect limited openings at both locations later in the summer.