You're the parent of an adolescent who's depressed, impacted by trauma, or using substances. Or, perhaps you're a teen or emerging adult seeking services for yourself because you're stuck and you know something needs to change. I can help.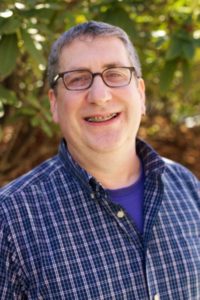 My name's David Flack. I'm a Licensed Mental Health Counselor and Substance Use Disorders Professional with offices in Tukwila and Mountlake Terrace.
For twenty years, I've provided counseling to youth and young adults with mental health challenges, substance use disorders and histories of trauma.
These days, I meet with teen guys, emerging adult males, and LGBTQ+ youth, addressing concerns such as depression, trauma, substance use, oppositional behavior and LGBTQ+ topics.
For more, go to Counseling.
CURRENT OPENINGS
I'm currently have the following openings for weekly in-person sessions:
Mondays at 4:00pm in Tukwila
Mondays at 5:30pm in Tukwila
Tuesdays at 4:00pm in Tukwila
Find out how to Get Started in services.
TRAINING FOR THERAPISTS
In addition to my clinical work, I regularly provide well-received continuing education programs for therapists and other professional helpers.
NEXT! Teens and the Pandemic Blues
4/23/21 • 9:00am to 4:30pm • Online
For more, go to Training.