My name's David Flack. I'm a Licensed Mental Health Counselor and Chemical Dependency Professional, with offices in Tukwila and Mountlake Terrace.
For twenty years, I've met with teens and young adults regarding a wide variety of mental health, substance use, and behavioral concerns. However, most of my training and experience is focused on these areas: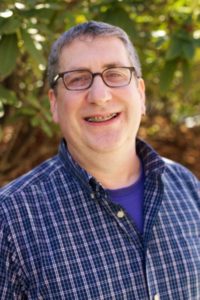 Adolescent Guys
Addressing depression, trauma, oppositional behavior, and suicidal thoughts
LGBTQ Youth & Young Adults
Exploring topics such as sexual orientation, coming out, and gender identity
Teens with Co-occurring Disorders
Individuals with both a mental health concern and a substance-related problem
These teens and young adults can present in very different ways, but often have one thing in common. They're stuck. My goal is to help them get unstuck by developing insight and skills for the journey ahead.
I invite you to browse these pages. Then, if you'd like to schedule a first appointment or phone consultation, please contact me.
Currently, I have limited openings in both Tukwila and Mountlake Terrace.
For more about scheduling a first appointment, go to Get Started.