To schedule a first appointment, call Mindful Therapy Group at (425) 640-7009.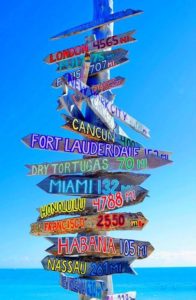 This number connects you to Mindful Therapy Group's intake staff, who will do a brief screening, discuss scheduling options and verify your insurance.
During our first meeting, we'll explore your goals for counseling, discuss possible treatment approaches and I'll make an initial diagnosis.
Insurance companies require a diagnosis, so this is an essential part of our first session — at least if insurance is paying for services. I don't believe it's possible to make a thorough, thoughtful diagnosis in just one session, so this initial diagnosis is always provisional.
If counseling seems appropriate and we agree I'm a good fit for your goals and needs, at the end of this first meeting I'll most likely suggest scheduling weekly appointments.
I believe therapy is most effective when sessions occur on a predictable basis. With that in mind, I almost always recommend weekly appointments at a regularly scheduled time, at least for the first few months. If you're unable or unwilling to commit to regularly scheduled weekly sessions, I'm probably not the right therapist for you or your family.
Sessions typically run 50 to 55 minutes.
FORMS
Once you've scheduled your first appointment, you'll be emailed a few forms. Please complete them at least one day prior to our first session. That way I can review them before we meet. 
ONLINE SESSIONS
I'm holding most sessions in-person, utilizing precautions that meet or exceed all current safety requirements. I'll consider online sessions when all the following are true:
The client is at least 16 years old.
In-person sessions would pose a heightened health risk for the client or a household member.
There's no active suicidal ideation, current self-harming behaviors, problematic substance use, or similar concerns.
If you believe all the above apply, feel free to contact me.
OFFICE HOURS
Mondays, Tuesdays and Wednesdays: afternoons and evenings in Tukwila
Thursdays: afternoons and evenings in Mountlake Terrace
By appointment only