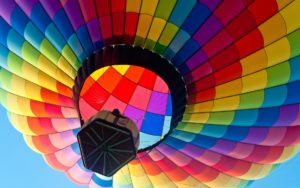 LGBTQ youth and young adults do not inherently warrant counseling.
However, even in a socially progressive area like western Washington, LGBTQ youth and young adults face unique challenges.
Counseling can definitely help.
For some LGBTQ youth and young adults, counseling can be extremely useful for addressing issues related to coming out, self-acceptance, bullying, and gender transitions. For others, sexual orientation or gender identity may be exacerbating mental health concerns and substance-related problems.
Either way, a therapist with experience and specialized training in LGBTQ issues can be useful.
LGBTQ FRIENDLY VS. LGBTQ SPECIALIST
In the past few years, many therapists in western Washington have begun to identify themselves as LGBTQ Friendly. Essentially, that means they're open to working with clients who are lesbian, gay, bisexual, or transgender.
It's great to see an increasing number of professional helpers that are welcoming and inclusive. However, being "friendly" doesn't mean the person has any specialized training, knowledge or experience working with LGBTQ individuals or addressing the unique challenges they may face.
Here's my relevant credentials:
I'm both a Sexual Minority Mental Health Specialist and a Child Mental Health Specialist.
I've completed a post-master's certificate in LGBT-Affirmative Psychotherapy from the American Association of Marriage and Family Therapists.
I've been working with LGBTQ youth and young adults for over twenty years and in a wide variety of contexts — including clinical settings, drop-in centers, street outreach, adventure therapy, and summer camps.
For several years I was part of the planning committee for Saying It Out Loud, an annual Seattle-area conference focused on the human service needs of LGBTQ individuals.
I offer both clinical experience and an affirming, non-judgmental space for LGBTQ youth and young adults, where they can effectively address challenges they may face on the journey ahead.