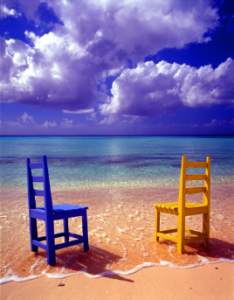 Hundreds of studies show that a strong therapeutic alliance — which we can define as the connection between therapist and client — is the most important factor in positive counseling outcomes, especially with teens and young adults.
With this in mind, I'm very relationship-oriented. Initial sessions focus on developing a strong alliance and most of the clinical work I do is one-on-one.
Beyond this relationship-oriented foundation, I'm pretty pragmatic and believe in doing what will be effective.
Typically, that means that I utilize a somewhat eclectic mix  of approaches. These include motivational interviewing, narrative therapy, attachment theory, and cognitive behavioral traditions.
In addition, I have significant training and experience providing dialectical behavior therapy (or DBT). I often use DBT-informed approaches when meeting with individuals who are suicidal, highly anxious, or extremely stuck.